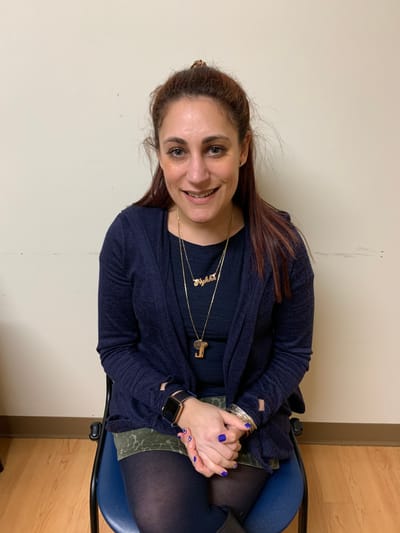 About Me
Hi, Thanks for visiting my page! My name is Nykke, I am a NY state licensed clinical social worker (LCSW) and I am also in the midst of completing a Doctorate in Social Work with a clinical focus. I have a private practice in Cedarhurst, NY and offer other services such as video and telephone sessions. I love the discipline of social work because it affords me the opportunity to do a variety of things and work with many different people while utilizing many tools, interventions, and theories to help clients. I believe that honesty is important within a therapeutic relationship. I believe in honesty with compassion rather than brutal honesty which is cruel. I know how hard it can be to take that first step and make the call to ask for help, but I am here to be able to assist you in finding the way to a meaningful and fulfilling life as well as having the ability to sustain it long-term.
My Approach
I am non-judgmental and empathetic person who will provide you a safe environment where you can be yourself, be heard, validated, and supported. Through awareness, a non-cookie cutter approach, and a goal-oriented practice we can get you "unstuck" and back into the driver seat.
I offer treatment to meet your needs and assistance with confronting the situations in your life that are causing you uneasiness and dysregulation in a proactive approach. We will work together to make a plan that will help you manage stress, set boundaries, communicate your wants and needs effectively, manage emotions, find focus, set intentional goals, improve health and relationships, and identify and manage major stressors. We can work through monetary, relationship, and personal issues as well other areas in your life that are frustrating you.The work we do together will provide you an opportunity to gain new insights, develop new skills, and find motivation and hope for your future.
If no one told you today,
you are worth it!
You are worth a chance at wellness, happiness, and a fulfilling life.
I will meet you where you are on your journey and help you find your way while providing support and direction.
I make sure to be available for you and your needs.
You don't have to weather the storm or even the sun shower alone.
My Experience
I have 7 years of experience working with the geriatric population, adolescents as well as adults. I have worked in hospitals, substance abuse treatment programs, domestic violence programs, in a private practice and with individuals in the justice system. My specialties include, but are not limited to; assessments with follow through on needs, psychiatric illnesses (anxiety, depression, bipolar, ADD/ADHD, etc.), medical issues, life transitions, domestic violence, substance abuse, and resource finding (housing, employment, home attendant services, durable medical equipment, clothing, food, benefits, etc.).
Why Choose Therapy
People seek therapy for a multitude of reasons: Low self-esteem, relationship issues, anxiety, fears, and depression, among a variety of other stressors and reasons. If you are seeking a safe and confidential space where you can be heard, scream, cry, and shout and talk out things happening in your life then therapy may be a good option for you.
Some of My Favorite Quotes
"Be kind for everyone you meet is fighting a battle"
"Float like a butterfly, sting like a bee. The hands can't hit what the eyes can't see"
"Life is a game of chess not checkers"
"Its not what you expect it's what you inspect"
"Reading is fundamental, whether it's books or body language"
Additional Information
I can work on a sliding scale fee and I also accept some insurances.
I also provide a 15 minute free consultation.